User Control Panel

Your profile

Social

Private messages

Other
Who is online?
In total there is
1
user online :: 0 Registered, 0 Hidden and 1 Guest
None
Most users ever online was
87
on Wed Sep 10, 2014 9:33 am
Statistics
We have
62
registered users
The newest registered user is
wallgil
Our users have posted a total of
4354
messages in
144
subjects

Greetings Aurahallows members and staff. I am sure that many of you have noticed the new little widget off to the left of your screen or on the forum portal. Your staff have decided to implement the member of the month award. This will be an on site, badge earning event. The badge will show up on the members profile and on any posts when they earn the badge. Here are the rules for the event and what you need to know:




All members are up for nomination whether they are community or staff members.

Users may only win the award once but if a member does not win, they may be nominated int the future Member of the Month events.

Each member may only nominate one person each month.

Users may not nominate themselves for the award.

The member of the month will get their username displayed in the widget for the full month that they were chosen for the award.

While it is not required it is greatly appreciated if the users who nominate and choose to take part in voting also elaborate on why they are nominating who they are. It helps boost moral around the site and promote good karma around the forum.

Keep all posts positive. If you chose one member over another please stick to focusing on why you chose that member and avoid getting off topic. I don't want to see posts about why you don't think that a member should win the award.



I have decided not to make this a poll. There are nearly 50 members here and more than half of them are active on the site. Rather than going through and typing everyone's name in the poll and running the risk of not having enough poll options for everyone's name to be listed, I believe it would be easier to simply let members make a post about who they would like to nominate and why. By not setting it up in a poll format, I also eliminate the possibility of members voting for themselves. Lets keep this fun and fair everyone. :)

Nomination Format:Nominee:
Why do you nominate this member for this months Member of the Month?
_________________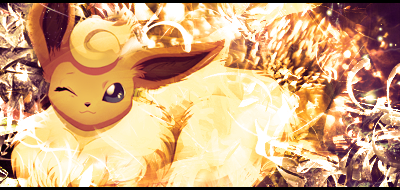 I would like to nominate TheSurgeXS for 2 reasons;

The first is that his services as a breeder has allowed me to actually consider having a WIFI battle team.

The second is because he has also done work for the forum, like making the navigation buttons

Jace

Ambipom

Poster





Posts

: 76


Join date

: 2013-11-28



Annoucer: "ladies and gentleman give it up gor Nathan!"

crowd: WOOOHOOO!

Nathan: thank you. ok we have lots of great members on our site and it was hard for me to choose but I finally made my choice. I nominate Euphemia.

1. she always will to help everyone with thier problems
2. if it wasn't for her I won't be on this site in the first place also meaning that I wouldn't have meet ny of you. so thank you Euphemia for making all of use becoming friends

Nathan032293

Top Poster





Age

: 27


Posts

: 1341


Join date

: 2013-11-22


Location

: Florida



Ambipom, thanks for the recognition, however I decline my nomination. Instead I am giving it to you Ambipom. Unlike a lot of members here, you are among the more positive ones, and make coming here an enjoyable experience. 

Also as a staff member, we work with other very well, instead of other members telling me: "More power to you." When suggesting ideas. He is an excellent listener, and to me that is what makes him a exceptional candidate.

TheSurgeXS

New Member





Age

: 31


Posts

: 32


Join date

: 2013-12-10


Location

: Florida



i nominate britt/euphemia for 2 reasons:

1. she got me back here to see the old and the new. it was brave of her seeing how we had a falling out for so long, and i dont regret coming back for 1 moment.

2. she did personally check on me and talk to me about some past events that helped a lot when i kind of needed it.

pokemon wise i've tried helping out as much as i can, but i find myself mostly shiny hunting and losing battles because i play very gimmicky and fun things out of enjoyment. i know she hasn't been the big curator of pokemon around here, but she has personally helped me, and that completely deserves a vote imo =)

PS: if she declines, my secondary goes to lelouch for being one of the more pokemon-headed fellows i've talked to in a little while.

Horsenwelles

New Member





Age

: 27


Posts

: 47


Join date

: 2013-11-25



So because I would actually like to see more people nominated, I am going to go ahead and extend this a bit longer.
_________________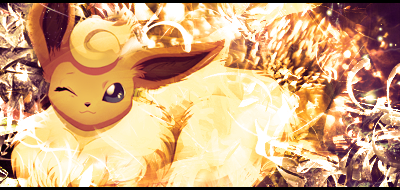 Don't have much experience with anyone yet seeing how I am lame but I would like to nominate Euphemia just because of how great of an experience I have had talking with her in chat, even if I was just ranting.
_________________
~
Sig from Kuro vi Lolitania
~

Derpinator

Top Poster





Posts

: 681


Join date

: 2013-12-15


Location

: Pokemon



I nominate Derpinator.

He came on and took the site by storm bringing an unmistakable presence in the chat and on the forum. If not for the issue with his laptop I'm sure he'd have made top poster before the end of the month was up.
I have to nominate Britt because:

1. She's my beautiful wife and I love her to pieces <3
2. She's made this place and has kept it in order since the beginning. She's made it enjoyable and she's always on hand if help is needed. She's always been there for me and I respect her so much for that.
_________________

AC

Posting Spree





Age

: 22


Posts

: 366


Join date

: 2013-12-09


Location

: Sheffield, UK




---
Permissions in this forum:
You
cannot
reply to topics in this forum